Victorian Liberal leader John Pesutto has struggled to justify plans to expel one of his MPs from the party in a tough interview on Monday night.
Mr Pesutto joined Sky News Australia's Peta Credlin to discuss his plans to expel upper house MP Moira Deeming, who spoke at a women's rights rally that was crashed by a group of neo-Nazis.
Ms Deeming spoke at a Let Women Speak event on Saturday, which provides a platform for women to take the microphone and address why biological sex-based women's rights are important to them.
The rally was met with protests from trans rights activists, before a group of neo-Nazis dressed in black hijacked the event by performing the Nazi salute on the steps of the Victorian parliament.
In a press conference about the incident on Monday, Mr Pesutto announced he would be moving an expulsion motion against Ms Deeming for her connection to the event.
When asked to Justify the move by Credlin, the Victorian Opposition Leader said he was taking the action because Ms Deeming had helped to organise the event, which meant she was associated, "indirectly, albeit", with people who had expressed "Nazi sympathies".
"Moira helped organise a protest that was organised with people who have shared platforms with people who have expressed Nazi sympathies or white supremacist views," Mr Pesutto said.
"I can't have a party that includes MPs who think it's okay to organise events with people who are on the public record – don't take my word for it, viewers can look up some of the people who were there."
When it was put to Mr Pesutto that the organiser of the event was Angela Jones, who Ms Deeming described as "a left-wing, pro-gay rights Jewish woman", Mr Pesutto referred to a tweet Ms Jones had posted on Saturday – the same day as the protest – as an example of offensive views he was refereeing to.
"Angela Jones posted on social media the following tweet, and I quote, 'Nazis and women want to get rid of paedophiles. Why don't you?'" he said.
"I as a party leader, can't accept that any of the MPs in the party I lead can think that it's okay to organise events with people who are saying that because that is offensive to the entire LGBT community," Mr Pesutto said.
However in a follow up tweet, posted on Sunday, Ms Jones clarified the tweet was a response to a man defending "adult babies" – a sexual fetish that involves role playing as a baby – and was not directed at LGBT people generally.
"The only thing more repulsive to me than Nazis is men who eroticise infancy. I stand by it," Ms Jones said in the tweet.
Mr Pesutto referred to the views of Kellie Jay Keen, the keynote speaker at the Let Women Speak rally who is also known by the pseudonym Posie Parker, inviting viewers to look online and make up their own judgements.
Earlier on Monday during an interview with 3AW's Neil Mitchell, Mr Pesutto had been more specific, claiming the British activist had made videos and shared platforms with Jean-Francois Gariepy, Richard Spencer, Mark Collett (both neo-Nazis) and former Ku Klux Klan leader David Duke.
It has been alleged by Ms Keen that the Opposition Leader has used false information on her Wikipedia page which contains false information.
And Ms Keen strenuously denied ever "met or spoken to" any far right figures referenced in the Wikipedia page.
"I do not have, nor have I ever had, any association close or otherwise with Nazis," Ms Keen said in a statement responding to the "vile and defamatory accusations" by the Liberal Party leadership.
Credlin put the error to Mr Pesutto, pointing out that expelling Ms Deeming from the Liberal Party for being associated with someone, who was interviewed by someone, who had also interviewed reprehensible people, was "like 10 degrees of separation to throw someone out of the party".
Although he refrained from repeating the accusation, Mr Pesutto said he had provided references to his accusations in the material he had circulated to the party room, and that these were not the only accusations against Ms Keen.
Despite publicly referring to the alleged dossier containing evidence against Ms Deeming, the opposition leader would not confirm the information would become public.
Ms Deeming has defended her attendance at the rally and vowed to fight her expulsion from the Liberal Party.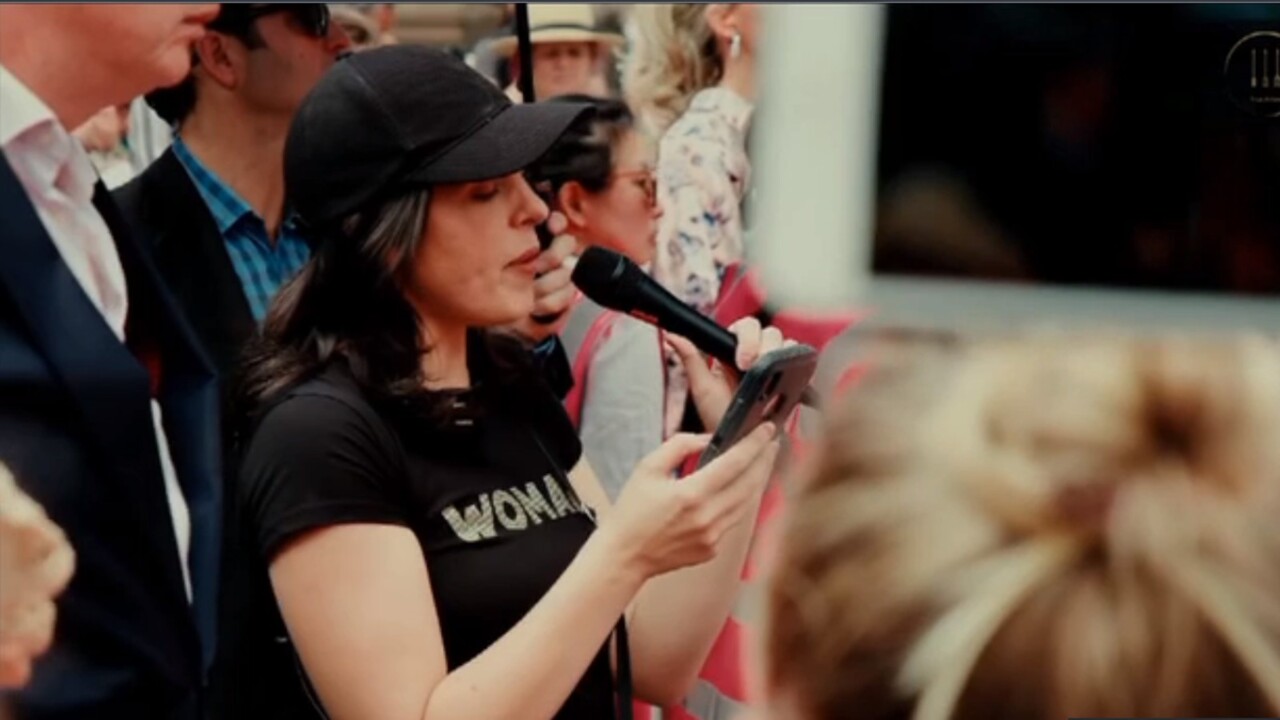 "Let me clear – I have done nothing wrong. Those who organised the Let Women Speak event on the weekend have done nothing wrong," Ms Deeming said in a statement.
"Despite this, a select few members of the Liberal leadership team have condemned me unjustly."
Ms Deeming condemned the neo-Nazi's who gate-crashed the event, claiming most of the attendees didn't realise who they were until they did the Nazi Salute.
"I completely reject the beliefs of National Socialists (Nazis) and I have seen first-hand the impact that the Holocaust had on a family member," she said.
"None of those organising the event had any involvement with these men, as has been confirmed by Victoria Police, the Australian Jewish Association and all the organisers themselves."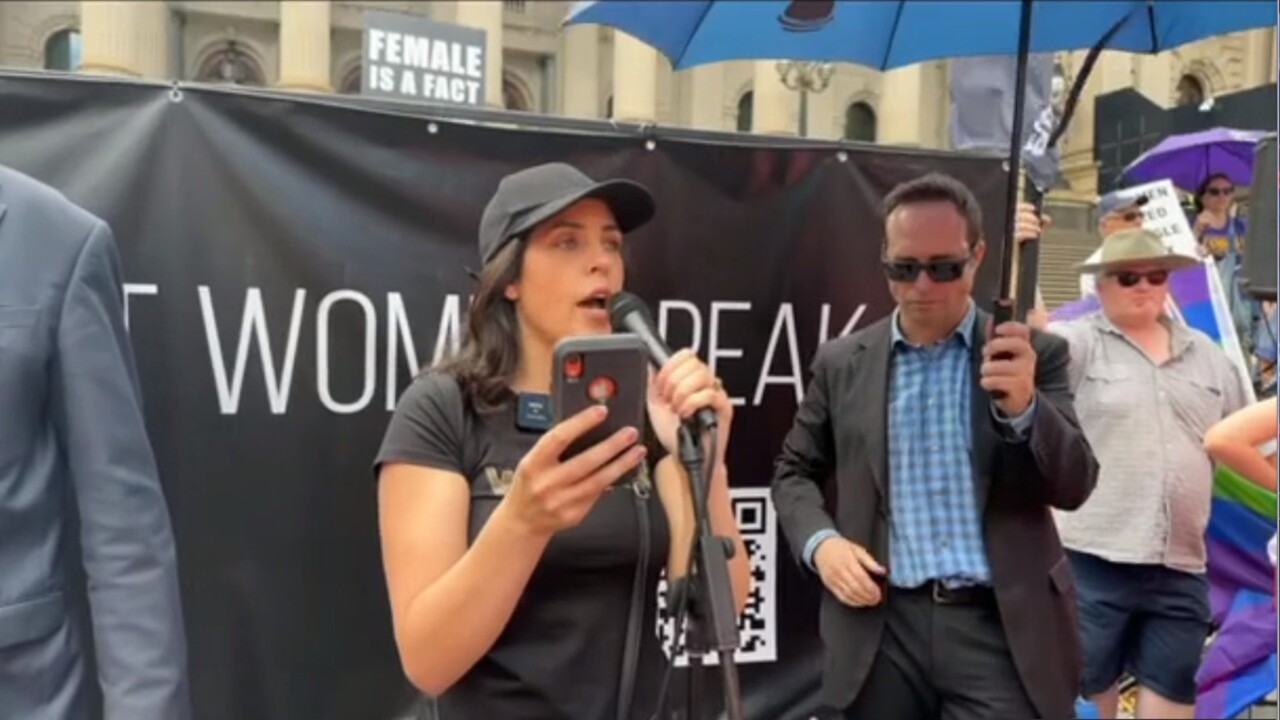 Ms Deeming called on her colleagues to reject the expulsion motion, arguing the issue was an inflection point for the party.
"Does [the Liberal Party] accept the utterly false premise that anyone who chooses to speak out reasonably, constructively, and legally is somehow an endorsement for anyone at all who happens to show up at a public event?" she asked.
"Or will the Liberal Party choose this moment to draw a line in the sand and stand on our principles."
"I hope that when I have the opportunity to present the facts as they occurred, that my colleagues will stand on principle and vote down the motion to have me expelled," she said.
The vote on the expulsion motion is set for 10am on Monday March 27.



News Source: www.skynews.com.au