Former United States president Donald Trump has got his elegances firmly in the royal family, says Daily Mirror Royal Editor Russell Myers. 
In an interview with GB News' Nigel Farage, Mr Trump slammed Meghan Markle's behaviour towards the late Queen as "very disrespectful" and said he was "surprised" that her and Prince Harry were even invited to the King's coronation. 
Referring to Trump's relationship with Harry and Meghan, Mr Myers said "we've been here before" given the former president called the Duchess "nasty" in 2019.
"There's no love lost between Trump and the Sussexes," he told Sky News host Paul Murray on Thursday night.
Harry is set to attend coronation on Saturday alone while Meghan remains at home in California with the couple's two children Lilibet and Archie – whose fourth birthday is on the same day – despite the pair having both been invited. 
However with one day to go until the King's big day, Harry is yet to be seen in London. 
"He (Trump) is definitely right. We are all waiting to see what happens with Harry, will it be a complete in and out, that's certainly our understanding," Mr Myers said. 
It is rumoured Harry's trip to the United Kingdom will be very quick and brief given his fractured relationship with the royal family. 
The former Republican leader said he would have loved to attend the coronation if he were still president, declaring the importance of the event.
"I think it's a very important event, I think it's a great thing… a lot of people talk about the monarchy – should you have it, should you not (but) I think it's a fantastic thing, it holds your country together largely," Mr Trump said.
"I think (Charles and Camila) are going to do a great job together."
Meanwhile preparations for the coronation are well and truly underway as millions of Brits gear up to celebrate.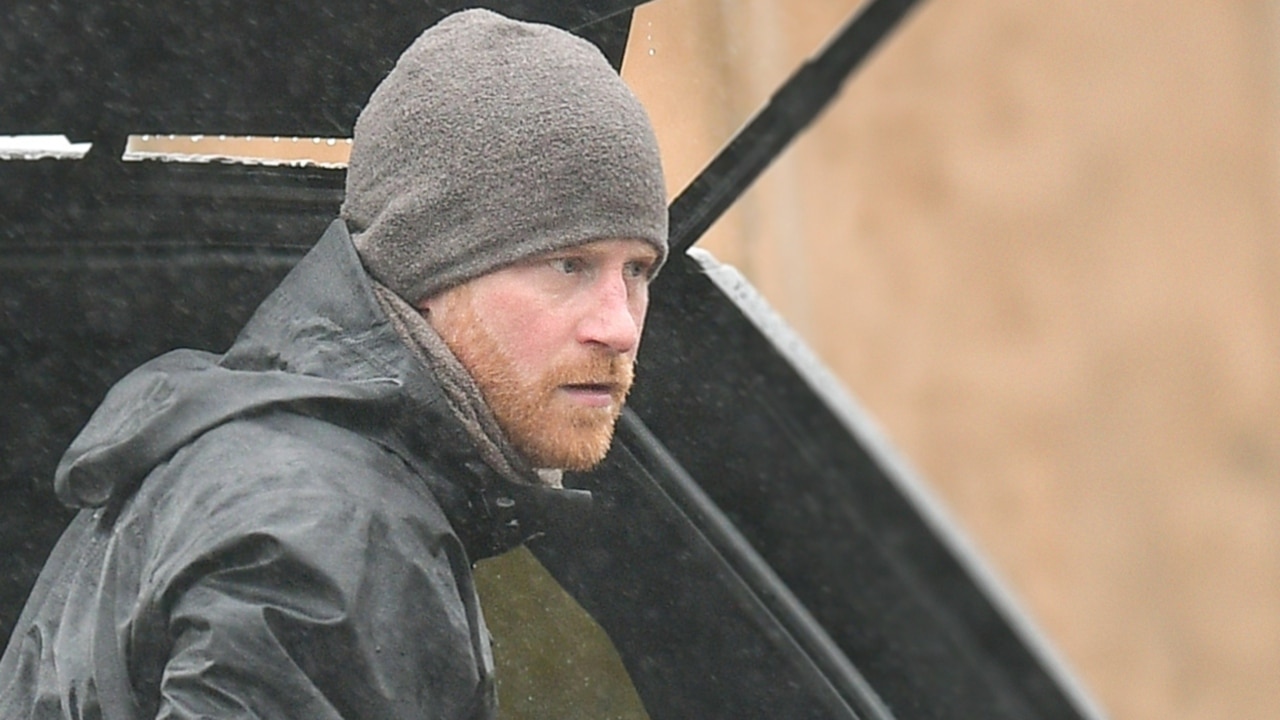 Mr Myers declared the event is going to look "magnificent, regardless on whether if you're interested in the coronation or not". 
"It's going to be a spectacle for the ages," he added. 
King Charles and Queen Consort Camilla have been seen at rehearsals at Westminster Abbey, along with the Prince and Princess of Wales and their three children. 
There has not been a coronation like this since the late Queen Elizabeth's in 1953. 
A major police operation, involving thousands of officers, has been put in place to ensure the event runs as smoothly as possible. 
Mr Myers said the budget for the King's coronation security operation has doubled from an initial 100 million pounds, one of the biggest measures Britain has ever seen.


News Source: www.skynews.com.au