Queensland Premier Annastacia Palaszczuk has said the federal government needs to provide "clearer information" on the Voice to Parliament as support falters in her state. 
A Newspoll published in The Australian on Wednesday showed Queensland was the only state in the nation that did not have majority backing for the proposal.
In the Sunshine State, 49 per cent of those polled said yes to the Aboriginal and Torres Strait Islander Voice, while 43 per cent were against the constitutional change.
South Australia had the highest level of support at 60 per cent, then Victoria (56 per cent), NSW (55 per cent), Tasmania (55 per cent) and Western Australia (51 per cent).   
Quizzed on the poll results, Ms Palaszczuk said Queenslanders were "looking for more information" on the Voice ahead of the vote between October and December. 
The Premier – a supporter of the Voice – added it was imperative the federal government worked to "step up into that space and explain it", The Australian reported.
Ms Palaszczuk said she will be impressing upon Prime Minister Anthony Albanese the need for better communication on the proposal. 
"The federal government really needs to be a lot more proactive, as well as First Nations people, in terms of explaining what it means," she said.
"I think people are after the detail and I can understand there would be some hesitancy and what it is, is basically people wanting more information.
"I will be talking to the Prime Minister about how they can give clearer information." 
Ms Palaszczuk also wants to see "First Nations people, business groups, community groups, sporting organisations" across Queensland proactively "getting out there" to show their support for the Voice.  
Mr Albanese on Wednesday told reporters how he was "proud to lead a government that will be holding a referendum later this year".
"And asking Australians to take that step on the journey of reconciliation and accept the gracious offer of Aboriginal and Torres Strait Islander people that they've made through the Uluru Statement from the Heart, by recognising Aboriginal Torres Strait Islander people in our Constitution with a Voice to Parliament," he said.
The Prime Minister added it was a "nation-building effort and I call upon everyone to support it".
"This is not controversial. It should not be an issue of partisan politics. It's a modest proposal," Mr Albanese said.     
Meanwhile, Opposition Leader Peter Dutton on Wednesday revealed the Liberal Party's position on the Voice.
"The Liberal Party resolved today to say yes to constitutional recognition for Indigenous Australians, yes to a local and regional body, so that we can get practical outcomes for Indigenous people on the ground, but there was a resounding no to the Prime Minister's Canberra Voice," Mr Dutton said. 
The federal National Party in November last year revealed its opposition to the Voice.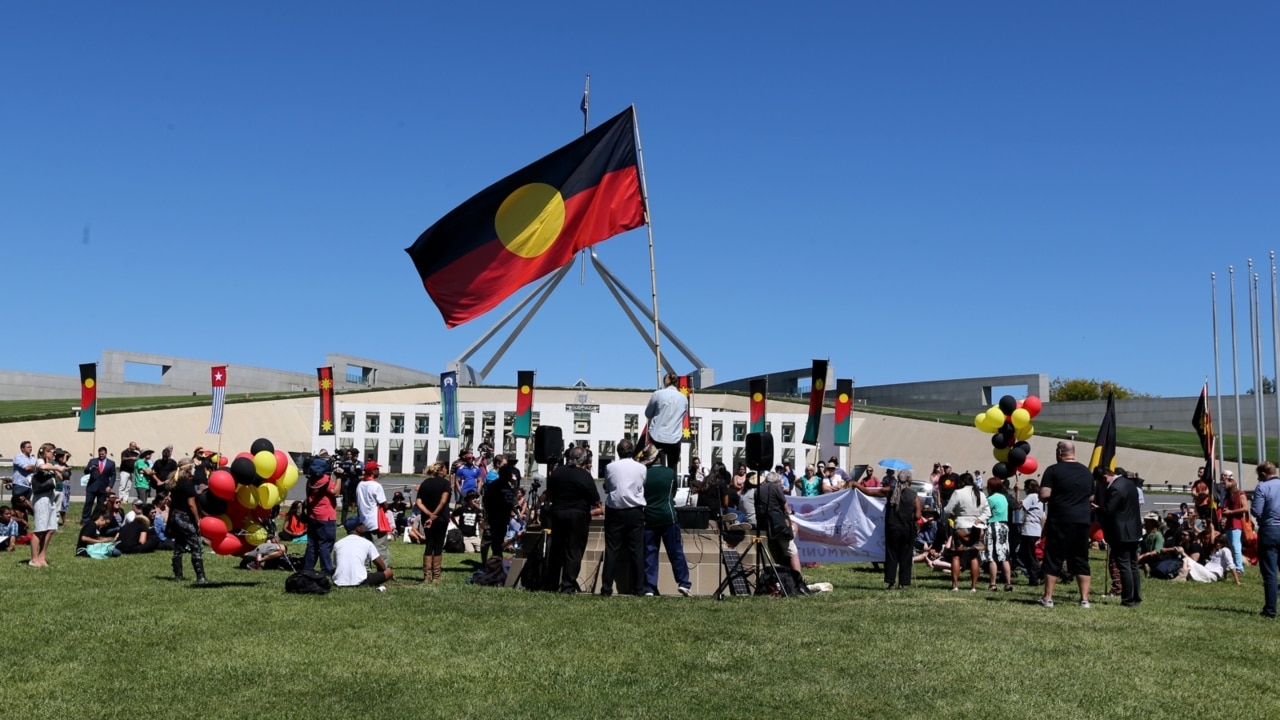 News Source: www.skynews.com.au